Journal
Pro Tempore
Pro tempore is a journal of history students from the History Department of the Faculty of Humanities and Social Sciences, the University of Zagreb, published annually since 2004. The journal publishes various scientific papers, reviews, interviews, and other contributions from the fields of history, archaeology, art history, and other related fields. One of the primary purposes of the journal is to offer students a platform for publishing their works, thus encouraging student research activity and their professional development.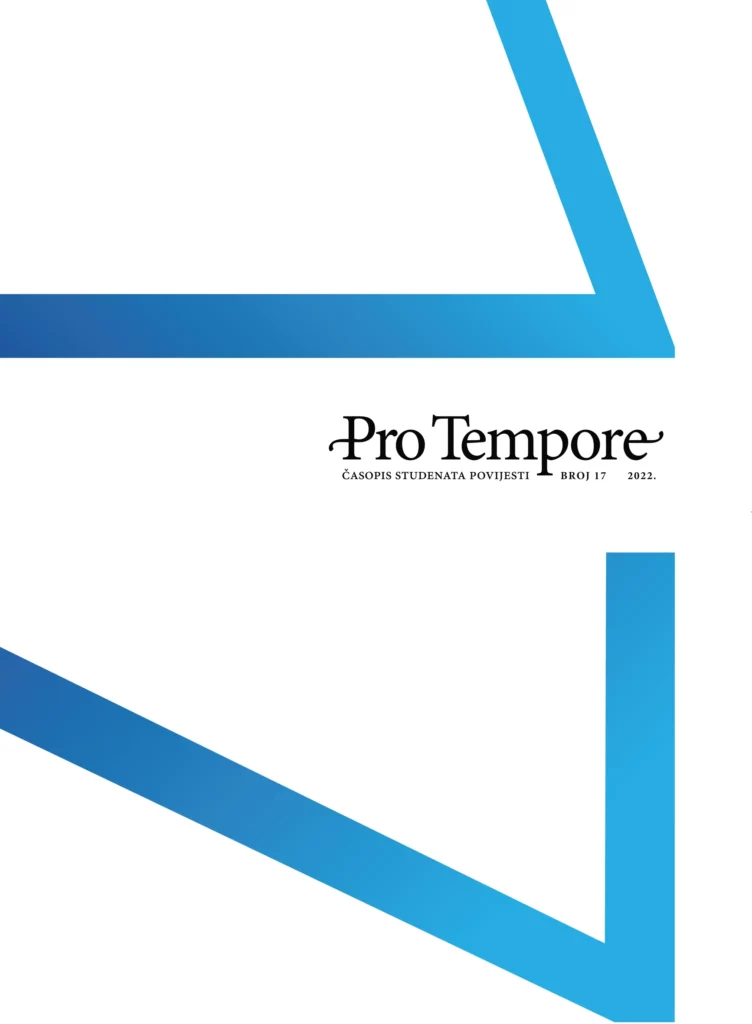 Want to publish your paper?
We publish various contributions
What should each paper have?
Each paper must contain the name(s) and surname(s) of the author(s) as well as the title of the paper.
Each paper must contain a bibliography of used literature and sources as directed by the journal's instruction based on the Chicago Manual's "humanistic style".
Each paper must contain an Abstract and Keywords in English, as well as an Abstract (Sažetak) and Keywords (Ključne riječi) in Croatian.
Present your works
Student Conferences
The long-standing desire of the editors of the journal was to hold a conference where students, as well as all other interested parties, would have the opportunity to present their work. Despite the circumstances of the pandemic, which affected the whole world, the editorial board - with the organizational support of the Department of History of the Faculty of Humanities and Social Sciences, University of Zagreb - in 2021 successfully realized the first student conference on the topic of Civilization and cultural encounters. The editors' wish is to hold a conference every year with the same topic as the current issue of the journal, and to enable students to gain experience in oral - and not exclusively written - presentation of their works and theses.
You want to publish a paper or participate in a conference?
Contact Us!